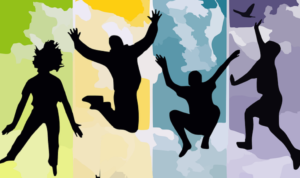 EFT or Tapping is getting more and more attention as a tool for stress relief and healing.
As a big advocate of EFT, I'm very happy to see this. The research evidence in solid scientific studies continues to grow, and EFT is spreading as a tool to help with Post Traumatic Stress Disorder (PTSD) as well as with more common stress and worry, and life issues from financial stuckness to relationships to pain management.
It's encouraging to see that for this year's free online Tapping Summit there are presentations including the science behind Tapping, as well as many practical ways to apply Tapping to improve your life.
Presentations are live every day and there's a free replay for 24 hours. Sign up here and see which of the presentations speak to you. Whether you're new to EFT/Tapping or already a pro, my guess is there's something here for you.
Tapping is simple but profound. The Summit is always a positive, upbeat and empowering event. Highly recommended – enjoy!