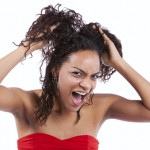 Stress relief is something we often only think about by the time we really, really need it. Life's hectic pace can bring us to a point of feeling stressed out and even experiencing stress symptoms. All of a sudden, we realize we want stress relief NOW.
Part of the information overload about stress and stress relief are the myriad ideas and products for fast or immediate results. One newer niche is stress relief through games. Interestingly, many of these include violent imagery – which would not be among my top recommendations for calming the body and mind fast.
Play itself, of course, can be a wonderful stress reliever. (When is the last time you played something, just for fun?) However, if you're stressed out from sitting at a computer too much, a computer game, even one designed for stress relief, may not be your best option.
The search for Stress Relief Now! is often an urgent one. There are ways to calm the body more quickly without resorting to blowing a cyber-enemy out of a cyber-sky (although some might argue that works for them). When stress relief feels urgent, by then your body has been in overdrive for a while. What's most effective is to downshift into a lower, slower gear as soon as you notice that stressed, overdrive state. You can accomplish this quite quickly by moving out of stress breathing into healthier, more relaxed breathing. You can use some of that overdrive energy to move your body first in more active exercise, which can then bring in greater relaxation and rest. Or you can choose the slower paced, internal workouts, like Tai Chi, Chi Gung, or yoga provide.
Preventing urgent overdrive in the first place by external and internal stress management is ideal. But when the need for stress relief is urgent, keep a few of your favorite techniques in your tool kit so that you can pull them out quickly, use them, and downshift into greater relaxation quickly. Maybe without pulling any cyber-triggers.