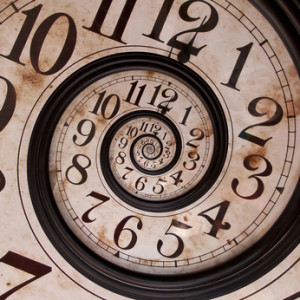 Does time feel more compressed to you? It does to me. My internal calendar is about four months behind what the actual calendar declares the date to be. For many of us, time management can become one more way to feel stressed out.
Dealing with stress day to day, it's hard to imagine a way to make things easier or feel stress relief without completely revamping the schedule, or doing something dramatic like traveling around the world for almost a year, which this wonderful family, the Whites, recently did. Short of quitting everything for an adventure around the world, for many people time pressures become a simmering, slow boil of stress.
This kind of slow boil can take place in the emotions and the body as well. Breathing can tighten perhaps little by little throughout the day, so by the end of the day there is a familiar, heavy level of exhaustion. Muscles can gradually tense up, the shoulders rise – and all the while we're racing around against the clock to the next appointment, the next soccer game, the next business meeting… Of course the mental tension can ramp up too, sometimes without our even noticing. Before long it's one long worry thought without any punctuation.
Time can feel like the enemy that just won't slow down to help us feel more ease and balance. Or time can seem like a scarce and skittish animal that just won't allow itself to be tamed. But there is a way to harness this thing we call "time" to our advantage.
It's counter-intuitive, but it's possible to do some creative time management a bit differently. Along with providing an effective way to deal with stress, it also opens up the possibility of unwinding the gradual twist of tension so that we feel more calm, stress relief and available energy for our lives.
Importantly, this technique does not require much time. It only requires a little awareness and intent. Here's how this works: between one major activity on your list and the next, just insert a small pause. A small cushion of time, maybe just fifteen or twenty seconds. In that small window of space and time, just breathe a little more slowly, a  little more deeply, and look around to really see where you are. Maybe wiggle your toes or lift your shoulders up near your ears for a moment if you can. If it's possible for you, do the deeper breathing 8 – 10 times, which will then activate the vagus nerve and the relaxation response in your body.
If you add this little cushion of time in between tasks, in between home and work for example, or between tasks at home or on the job – a few things happen. You short-circuit the pattern of gradually tightening tension in your body and mind, allowing for relaxation to come in at least briefly. This prevents overall tension and deep exhaustion by the end of the day, and can prevent stress symptoms from becoming more serious. You also provide yourself a brief break from so much doing, both externally and internally. Most of us are not just racing around outside when we're busy – we're racing internally too. Giving yourself a brief cushion of time creates the opportunity for what I call a "Being Break," a few moments of getting back to your body and breath and focusing within, without the internal doing and endless thinking that a super busy life supports.
Dealing with stress doesn't need to be a full make-over of your life. You don't need to muster the courage of the White family and head of around the world. You can just add a few cushions of time into your schedule as it exists right now, and feel greater stress relief and calm.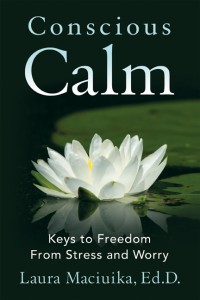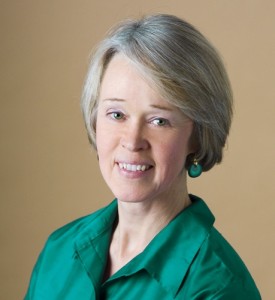 Laura Maciuika is a psychologist and the author of Conscious Calm: Keys to Freedom From Stress and Worry