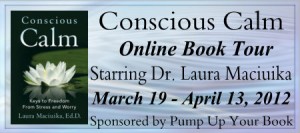 It's the final week of the Conscious Calm Virtual Book Tour!
Until Thursday, April 12th, you can still enter the Conscious Calm Book Giveaway at Darlene's Book Nook. Enter and get Conscious Calm for yourself or a stressed out friend!
Here's the schedule for this final week of the tour:
Monday, April 9
Guest Post at The Book Bin
Tuesday, April 10
Guest Post at The Top Shelf
Wednesday, April 11
Interview at Divine Caroline
Interview at Beyond the Books
Thursday, April 12
Interview at Strictly Stress Management
Friday, April 13
Review at Library of Clean Reads
Interview at BlogCritics
Guest Post at The Story Behind the Book
———————–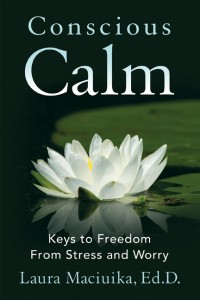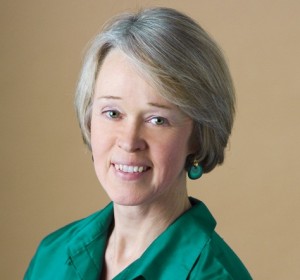 Laura Maciuika, Ed.D. is a psychologist and the author of Conscious Calm: Keys to Freedom from Stress and Worry, available at Amazon and other online stores, independent bookstores, and through ConsciousCalm.com.