How Stress Myths Can Stress You Out
If you're experiencing lots of stress or worry, you have plenty of company.
Stress symptoms are way too common thes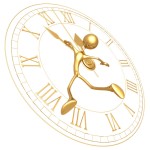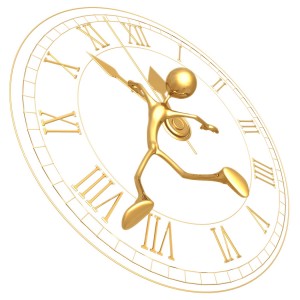 e days, it's like an epidemic. And as you probably know, stress symptoms have been connected to serious health problems over time, so learning what actually works with stress management is key to a healthier and happier life.
With so much information out there about stress and stress management, it can be hard to decide what's true. An important part of lasting stress relief is sorting out the stress myths from reality. There are a lot of common myths out there about stress and worry. If you believe those common myths, it can lead to failure in stress reduction. The myths themselves can end up leaving you more stressed!
One big myth out there is a belief that sounds like this:
"I'm really stressed out, and I've tried some things, but there's really nothing I can do about it."
Not true! But it's important to know that to successfully "Do something about it," to feel happier and calmer, it's helpful to sort out a few things. When we are stressed, everything we have to do can seem just as urgent as everything else.

One useful method is to make two quick lists. Just write down whatever comes to mind as true in your life right now:
List 1: What stress in my life is a situation that I have no choice about, where I have no real control?
List 2: What aspects of stress in my life can I actually effect or control?  Where I do have some choice?
The weather, the bills, or a loved one's sickness — these we probably are not able to control. But where we put our attention, how we talk to ourselves in our minds, and whether we choose to take breaks in our day – those are all under our control. We do have choices about those every day, whether it feels that way or not. It can be powerful to remember we do have choices, even on the busiest days.
Sorting those two categories out and reminding ourselves where we DO have choice is a good step toward bringing ourselves back to calm and greater control in our lives.
Another useful method is to take a look at where the stress is really coming from. Many people assume that all stress is from the outside. And certainly there are plenty of outside stressful outside realities, including financial challenges, health issues, family challenges, and so on. These are real stress producers.
However, one place many people overlook is the way that stress may be increased or even generated from inside. What kind of self talk we choose; our attitudes and chosen moods; our commitments or inner anchors; where we put our attention from moment to moment – all of these are examples of the internal realities that can either create more stress, or help us maintain or get back to calm.
It can be helpful to take an inventory of where you feel the stress coming from. What are the outside, stressful challenges? List those in one place. They will probably be easier to list.
Now the more challenging one: list for yourself what might be ways that you are increasing your stress internally. Are there any internal habits, attitudes, or inner self talk that you could change in order to ease up on yourself, or ease your stress some? Any internal commitments, values, or anchors that you could remind yourself of, that would help bring you back to greater calm and less worry?